Four 15-GHz and 25-GHz additions to the PicoScope 9300 family
The PicoScope 9300 Series of sampling oscilloscopes designed by Eltesta in the middle of 2013 is ideal for measuring high speed signal. Now Pico Technology began to sell three new 15-GHz and one 25-GHz model.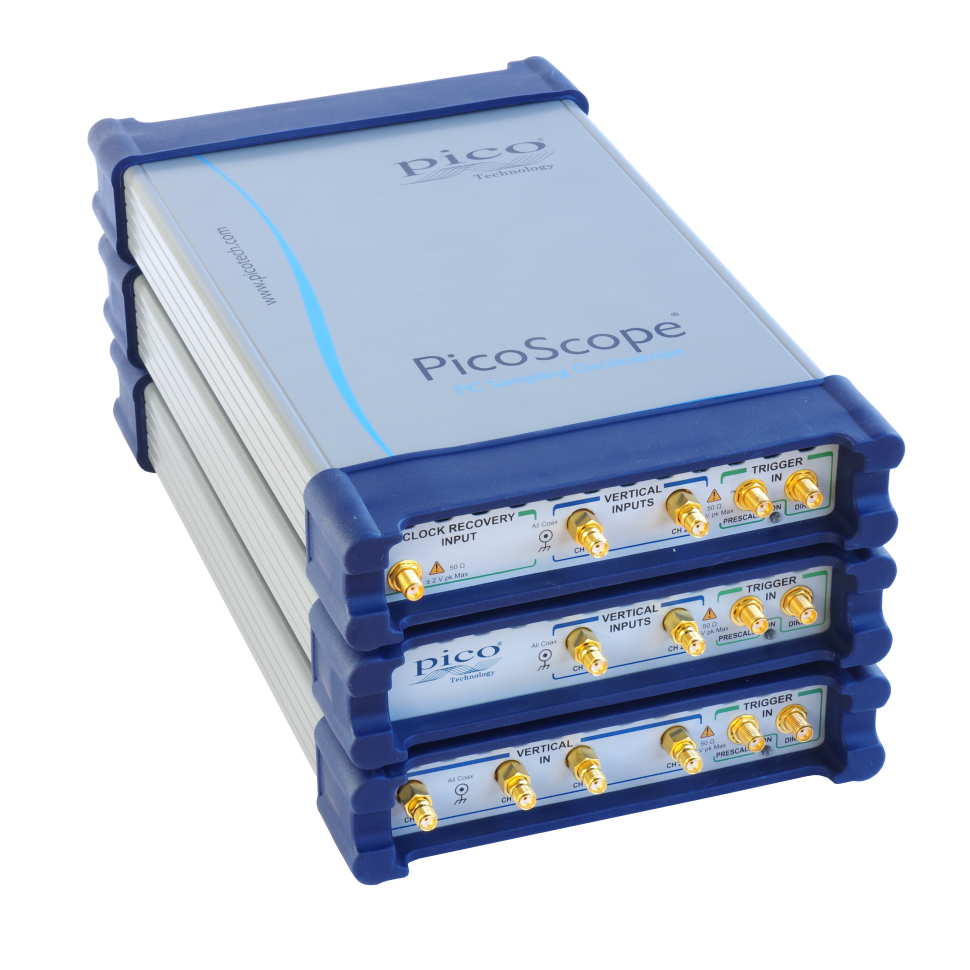 The Picoscope 9301-15, 9302-15 and 9311-15 has the following key features:
2 channels
15 GHz bandwidth
15 TS/s (64 fs) sequential sampling
Eye and mask testing to 16 Gb/s with up to 223-1 pattern lock
Choose from standard, 11.3 Gb/s clock recovery and 60 ps TDR/TDT models. All three use the PicoSample 3 software, just like the rest of the PicoScope 9300 Series.
We're also just launched a new 25 GHz sampling oscilloscope, the PicoScope 9302-25. This 2-channel model adds 11.3 Gb/s clock recovery to our range of 25 GHz oscilloscopes.